Lazy Brook Farm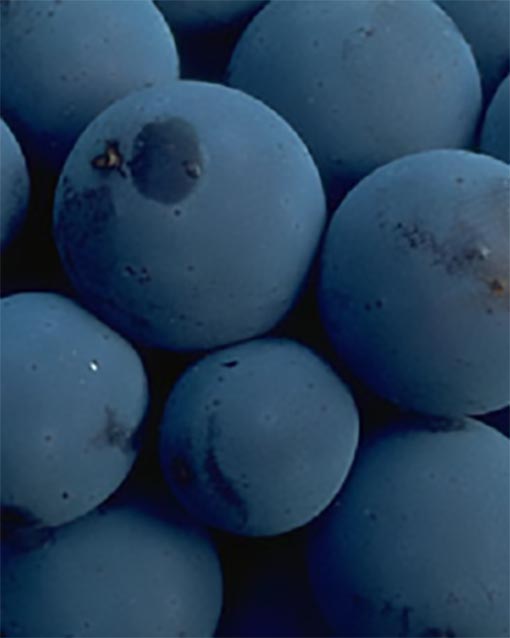 Garry Messom & Darlene Hill became the proud owners of a 65 Acre Farm on Rafuse Rd in Waterville, Nova Scotia in May of 2000, and harvested their first Blueberry crop that July and August.
In October 2004 , after 3 years of diligence, in the pursuit of organic perfection, they received their "Certified Organic - Blueberries" from the Maritime Certified Organic Growers.
Lazy Brook Farm is now Certified Organic by the Atlantic Certified Organic Coop Ltd.
Why Eat Organic?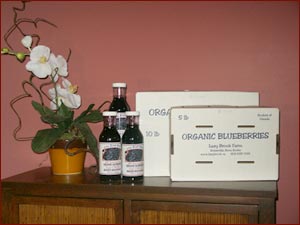 Certified Organic is the only way to assure your food was produced with integrity.
No food has higher amounts of beneficial minerals, essential amino acids and vitamins than organic food.
The best method of reducing exposure to potentially harmful pesticides, is to consume organic food.
The Certified Organic label on food means that the producers followed the rule -
no synthetic pesticides, herbides, or fertilizers were used to grow crops
no irridation or genetically altered seed or plants
storage and marketing of food without exposure to contaminants


"EAT HEALTHY- BE HEALTHY"  "YOU ARE WHAT YOU EAT"
Why Eat Blueberries?
Blueberries can have a huge impact on boosting and maintaining your nutritional health by:
Decreasing your risk of Cancer Preventing Heart disease & stroke by reducing the bad cholesterol
Guarding against Alzheimers and other neurological diseases
Combating aging and reversing short term memory loss
Relieving arthritis inflammation
Fighting infection and boosting the immune system
Promoting urinary tract health
Optimizing vision health and reversing causes of macular degeneration and blindness
Protection from allergins
Fresh Blueberries
Available from late July to early September at the farm, or can be purchased at most of the small local Grocery stores and Farm Markets in the Valley, as well as in Truro, Halifax, South Shore, and parts of New Brunswick.
You can also visit the Farm and purchase fresh ready-picked blueberries daily, in season . Sorry, no U-Pick available on Lazy Brook Farm.


Frozen Blueberries
Available in 5 lb. $ 22  , 10 Lb. $ 42 , 15 lb. $ 60.
Buy 100 lb. and receive Free Storage til Jun 2016, or Free Delivery (within 100 miles) PLUS a Free Session of Reiki or Reflexology
Prices will vary throughout the season.
Call 902-538-1626 or 902-670-6128 or 902-365-3599 

Or email: lazybrook@eastlink.ca